HOME / OUR STAFF / Alexey Ryskin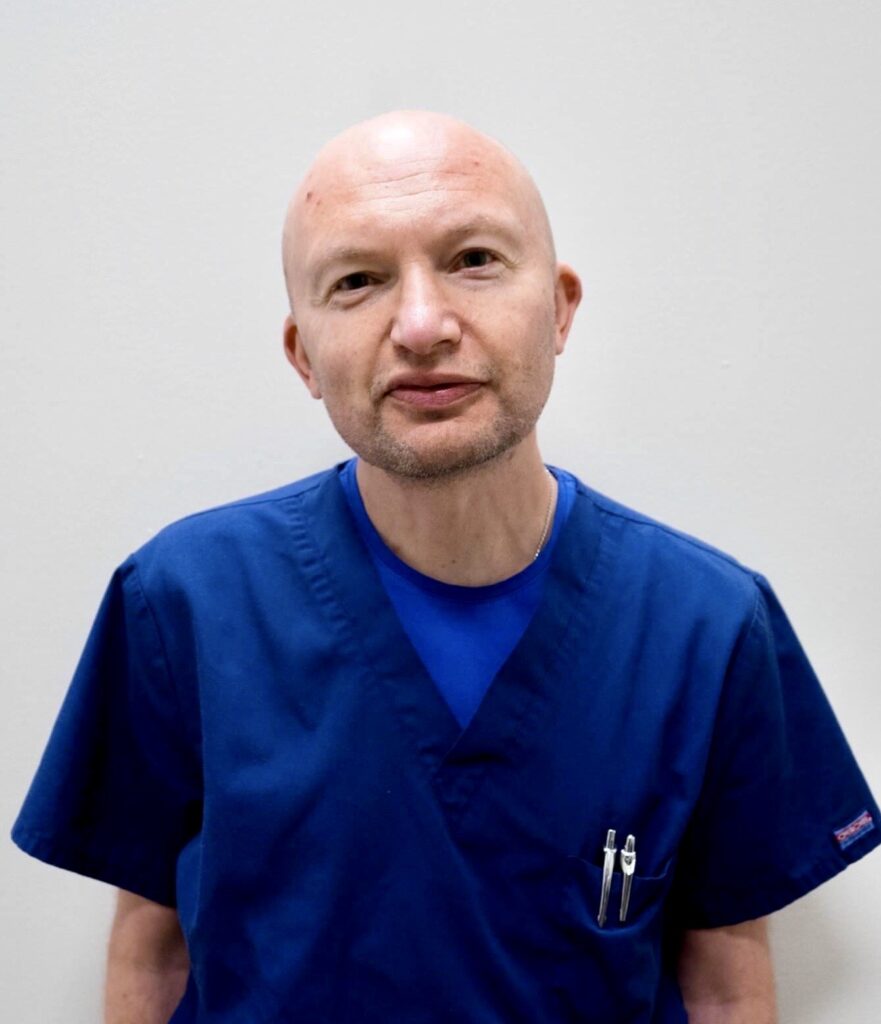 Dr. Alexey Ryskin is certified by the American Board of Anesthesiology and its subspecialty Pain Medicine, with over a decade of experience as a Seattle Pain Specialist. He is highly skilled in all aspects of treating pain, both with medication management and interventional procedures.
Dr. Ryskin graduated from St. Petersburg Pavlov Medical University in 1993 and completed his residency in Hematology/Oncology in one of the leading hospitals in St. Petersburg, Russia.
After moving to the United States in 1999 to complete his medical education, Dr. Ryskin finished his residency in Anesthesiology at Yale University with fellowship in Pain Management at Oregon Health and Science University in 2004.
It was during his first year of residency that Dr. Ryskins passion for pain medicine developed in addition to his strong desire to reduce his patient's acute and chronic pain. Dr. Ryskin strives for an honest and forthright relationship with all of his patients and is a strong believer in creating the best possible plan of care, maximizing all available therapies to ensure his patients pain relief. His extensive clinic background allows him to effectively manage various medical, psychological and surgical problems offering a multi-disciplinary approach to pain management.
"Dr. Ryskin is a great doctor who truly cares about people. He takes time to get to know you. On my first visit I was amazed how much attention he paid to the details and yet, everything was straight to the point. We talked about my condition, about psychology of pain and he opened my eyes on many pain related things I had no clue. I have referred a few of my friends to see him. I am definitely much better now than 8 months ago. We were able to adjust my meds and a couple of injections I had gotten from him worked wonderfully. Great experience."
Education and Professional Appointments:
Our Seattle Clinic Offers Over 30 Different Pain Management Procedures